Quickly Refute Those False Chargebacks
An unavoidable part of the sales process is the occasional chargeback from a forgetful or unscrupulous customer.

With our Proof of Delivery tool you can provide the credit card company with the recipient's signature within seconds
Preemptive Customer Service Tools
Sometimes the carriers will mess up. Sometimes the package will be late getting to your customer.

But your customers are depending on you...

Not to worry. Our Premium Tracking tool will allow you to call your customer BEFORE the originally scheduled delivery time to inform them that their package will be late. Think how appreciative they will be!
Wait, What's That Shipment?!
While it may not be immediately obvious, your shipments tend to have some common characteristics that identify them as your normal activity.

Our shipping exception reporting tools will help you quickly identify those shipments that don't quite fit, spending less time catching possible fraud, unauthorized packaging or service changes, etc.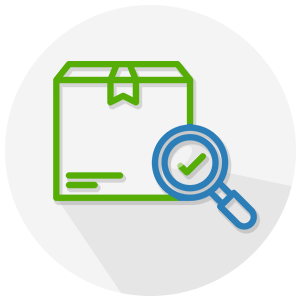 Frequently Asked Questions
What is your service fee?
Will this affect my carrier relationship in any way?
No, the agreement made to you by FedEx and UPS includes an on-time delivery guarantee. If this is not met, they promise to refund your shipping costs. You are not receiving any extra benefits. This is part of their commitment to you for using their services.
Do we need to sign a long-term contract?
Absolutely not. There is no long-term obligation. We work on a month-to-month basis. If you are not happy with our services, you can cancel anytime.
When will I see refunds on my account?
If we find late shipments you should see those refunds within the first 2-4 weeks of your account being activated.
Get Started Today
Plus savings programs in parcel discounts, lost/damaged claims, shipping insurance, freight shipping, imports, and more!