We Do Your Heavy Lifting
There are a lot of responsibilities to fulfill as a business owner, which means that things like shipping refunds can easily fall between the cracks. That's where 71Ibs comes in. We work to get your carrier refunds so you don't have to keep on top of the fine print.
Many companies don't realize the money they are losing by simply not keeping track of their late deliveries. Our goal is to be the simple solution to change that for your company.
We keep track of your shipping refunds for you, so all you have to do is wait for your refund. Let us be your shipping advocate so you can be sure your bottom line is taken care of, without having to do the heavy lifting yourself.
---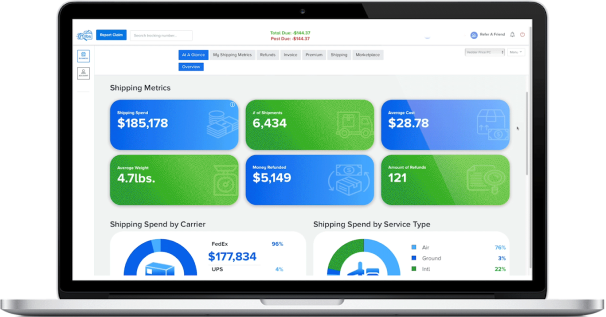 Let 71lbs Be Your Shipping Advocate
Not only does working with 71Ibs take the pressure of managing shipping refunds off your plate, we offer so much more. We work on a month-to-month basis so, if for any reason you're unhappy with our service, you can cancel at any time. We will also maneuver confusing audits so you can save time and resources for other important tasks.
The best part? Your business doesn't lose any money. Our fee comes from a percentage of the refunds we get for you and we have no hidden charges of any kind.
That means it's kind of like we're paying you to work with us.
---
Need More Proof?
You're already paying employees, so why pay us to handle shipping refunds when they can do it? Well, those employees are professionals within your business field, not in handling shipping refunds, and their time is much better spent on your business. We'll take getting your shipping refunds from an annoying monthly task to simply checking your email to see what refunds we've found. It may seem like working with us would damage the existing relationship with your carrier, but that is not the case. The agreement you make with your carrier includes refunds when the agreed standards are not met. All 71Ibs does is make getting those refunds as painless as possible.
Are you ready to discover the money you've been missing out on? We're here to support your business and make sure that you receive the affordable shipping that you signed up for!
---
Let's
reinvent

the way you look at shipping.