Freight & LTL Savings
If you ship LTL/FTL you can benefit from our Freight & LTL Savings Program.

By aggregating your needs with that of our other customers, we represent significant buying power - power that allows us to demand better pricing and save you an average of 14.2%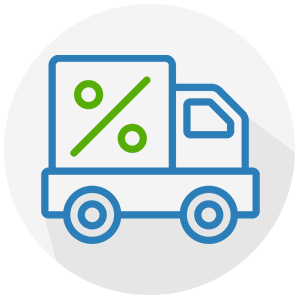 Imports & Containers
We work with some of the best 3PLs and freight forwarders to leverage their shipping volume and offer these savings to you.

Dedicated Shipping Advocates will monitor each shipment from door to door (or port to port!) to ensure your delivery arrives safely to it's destination.
Frequently Asked Questions
What is your service fee?
Will this affect my carrier relationship in any way?
No, the agreement made to you by FedEx and UPS includes an on-time delivery guarantee. If this is not met, they promise to refund your shipping costs. You are not receiving any extra benefits. This is part of their commitment to you for using their services.
Do we need to sign a long-term contract?
Absolutely not. There is no long-term obligation. We work on a month-to-month basis. If you are not happy with our services, you can cancel anytime.
When will I see refunds on my account?
If we find late shipments you should see those refunds within the first 2-4 weeks of your account being activated.
Get Started Today
Plus savings programs in parcel discounts, lost/damaged claims, shipping insurance, freight shipping, imports, and more!