3 Ways Business Owners Can Save Money on Shipping

Related Links
Spread the Word
3 ways business owners can save money on shipping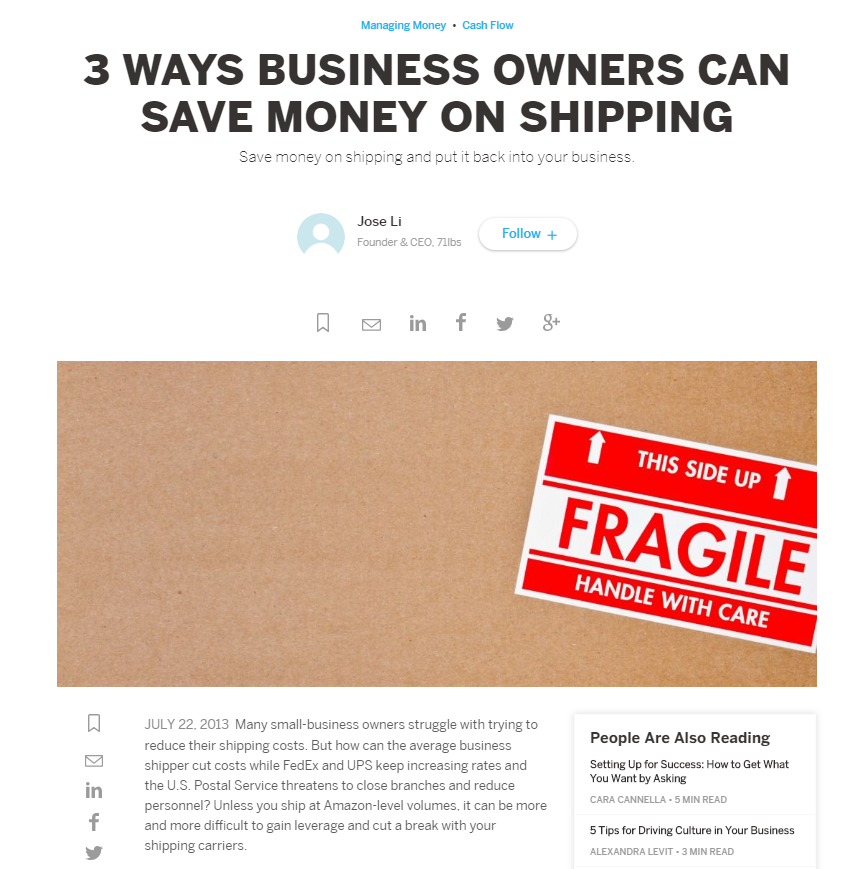 In 2013, our CEO Jose wrote for American Express' blog a statement that still holds true today.
"A number of opportunities exist for small businesses to save on shipping. They all involve a certain level of investment in time and, to a certain degree, knowledge."
Read the full post here and contact us today if you want to optimize your shipping spend!
Let's
reinvent

the way you look at shipping.